Welcome to the Department of Mathematics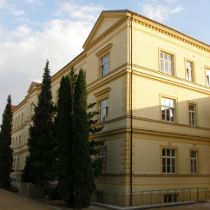 The Department of Mathematics and Statistics of the Faculty of Science, Masaryk University, guarantees the teaching programs of Mathematics and Applied Mathematics. Our faculty members are also involved in lectures on mathematics at other faculties of Masaryk University.
The Department engages in research in both Pure and Applied Mathematics, as well as in Mathematical Education.